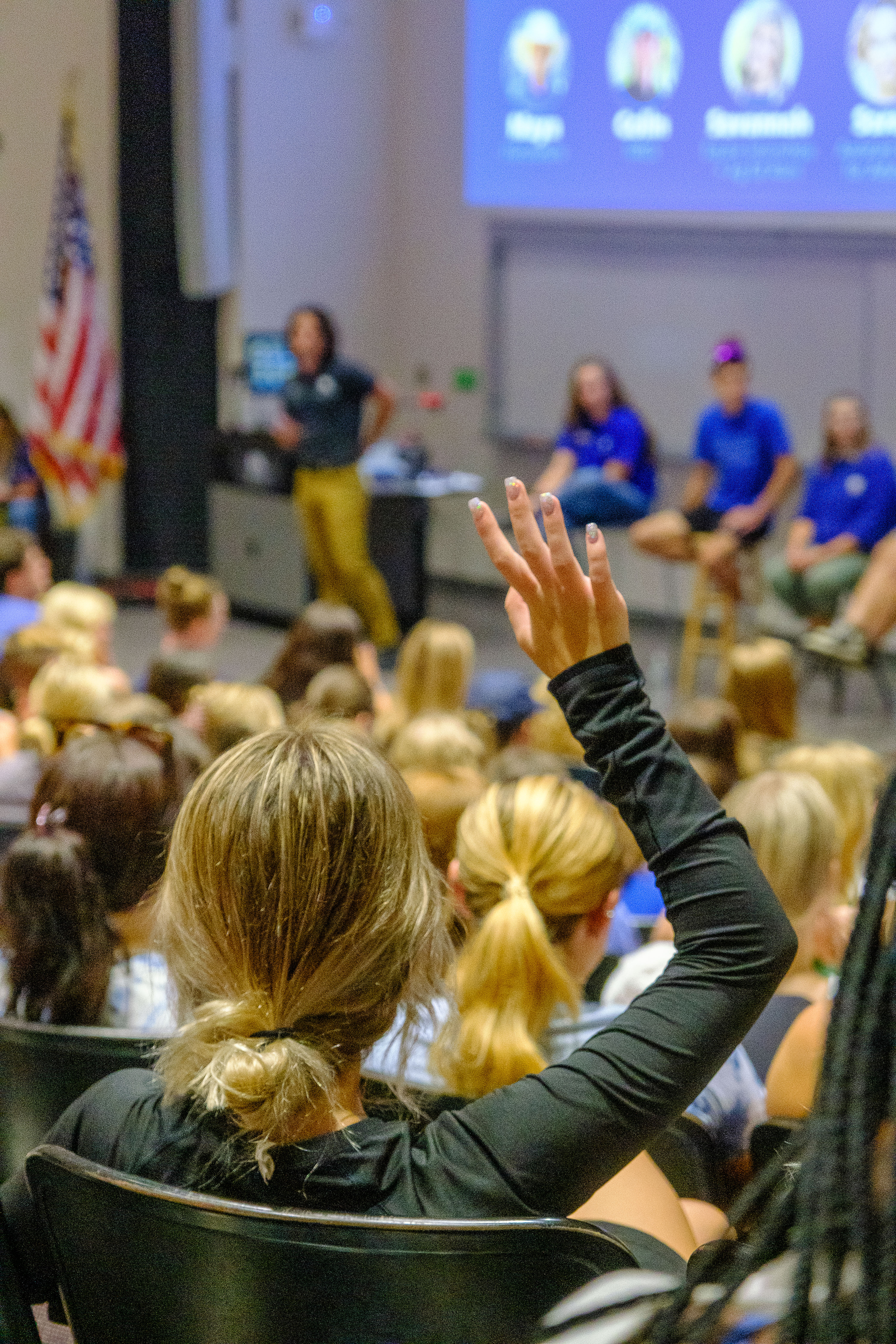 In The News - UK Launches Engagement Academy to advance land-grant mission (Hayley Pierce)
---
The Office of the Vice President for Land-Grant Engagement is moving forward with several initiatives that will help promote the university's efforts within Kentucky communities. Given the multiple projects occurring, as well as the growing interest in engaged scholarship across campus, priorities are in place to capitalize on the synergy. One major initiative in the works is the UK Engagement Academy.
The purpose of the UK Engagement Academy will aim to bring together UK Extension professionals, colleges, departments and/or units to build partnerships that thrive through Extension-sponsored and other engagement efforts. The goals will include:
Hosting a 2-day symposium for county agents and campus-based faculty/staff/administrators to learn more about the significance of engaged scholarship through the lens of the land-grant mission
Emphasizing the role of the Cooperative Extension Service and its success as the outreach arm of the University of Kentucky
Educating new and current UK administrators on the position engagement plays to harness community change in the city of Lexington, the region and state
Highlighting and celebrating the impact local Extension programs have on local communities
Providing support to those UK scholars who focus on engagement by assuring that their work is valued equitably and seen as a relevant contribution
The Engagement Academy will be held on September 13-14, 2023. Those desirous of participating will have the opportunity to submit applications of interest. The number of participants will be limited. The first day would consist of seminars, opportunities to engage in discussions with colleagues and to learn about projects that could potentially lead to campus-wide collaborations. The second day would include a tour of several models of campus-community engagement efforts within the state of Kentucky.
Stay tuned for more details about the UK Engagement Academy. Any questions should be directed to Dr. Kenneth Jones.
---
Agenda - Coming soon
Speaker Profiles - Coming soon 
Registration - All interested individuals are invited to apply here.