County Review Process
As a cooperative partner to county, state, and federal organizations, Extension is required to be accountable to those who support us through their time and resources. The County Review process allows members of the Cooperative Extension team to work with counties to ensure they operating the way we need them to in order to fulfill our mission.
County Reviews occur in four (4) year cycles with a year off between cycles.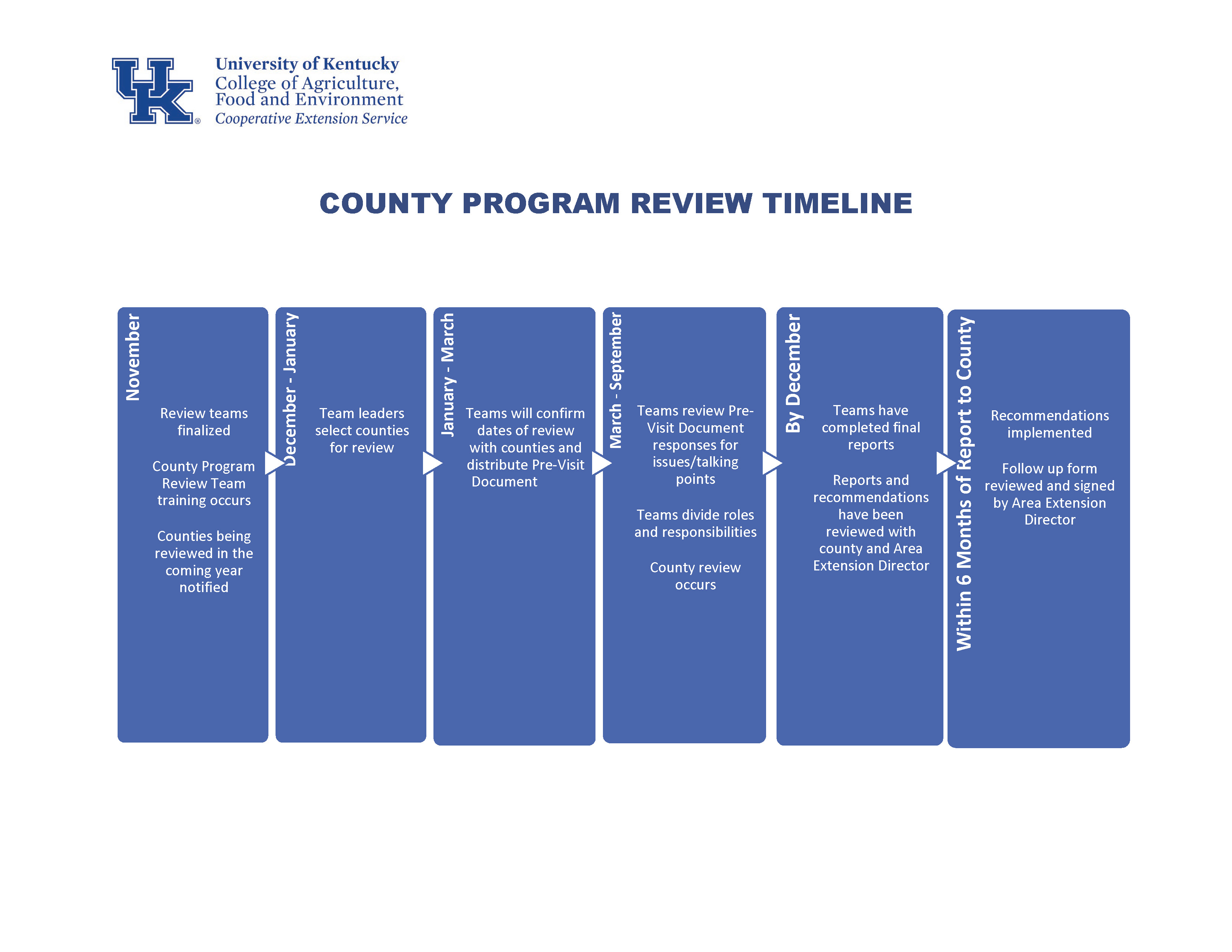 All Reasonable Efforts
Discover what Extension is doing to ensure our programs are serving all Kentuckians.
Learn More
Area Extension Directors (AED) ONLY
Submit signed, completed Follow-Up to Recommendations from County Program Review Form here.
Submit